Find out what we can do for you
Shipping and forwarding of liquid cargo
We are a transport company specializing in the transport of liquid fodder and foodstuff products. We provide services across the European Union. We operate mainly in Poland, Germany, Belgium, the Netherlands, Denmark and Czech Republic, but we are not afraid of new challenges.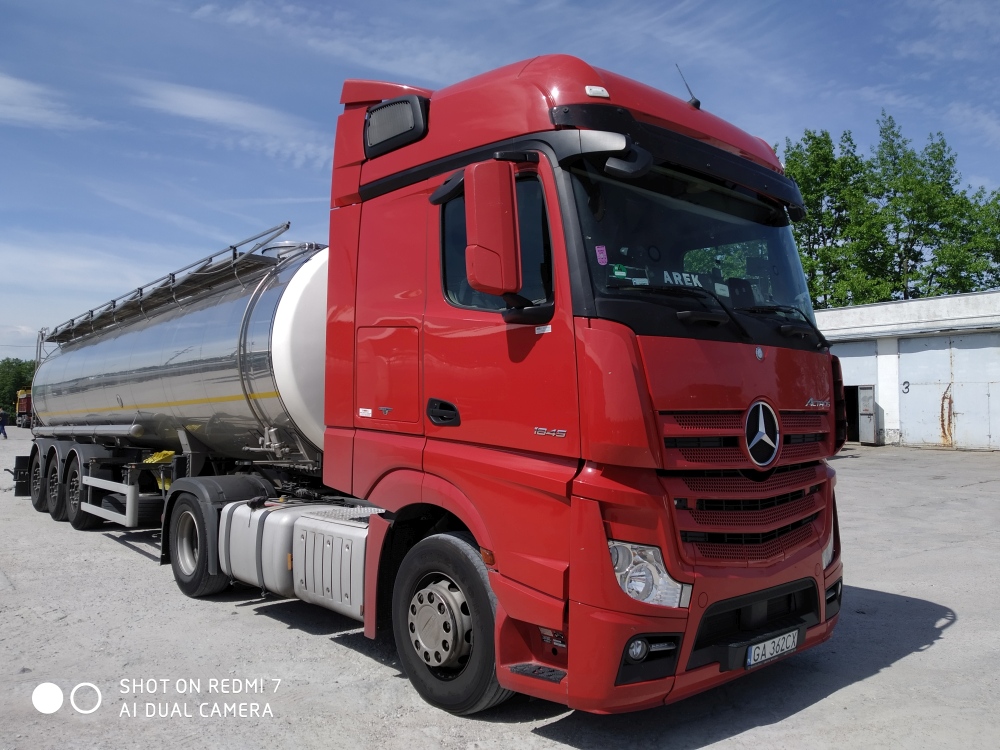 UT RYBACKA company offers shipment of liquid cargo in the insulated food-stuff tankers. We specialize in the transport of liquid fodder and foodstuff products. We hold GMP+B4 certificate for the transport of fodder and raw materials for feed production.
Our tankers are adapted for the transport of GMP products such as:
Glycerine

Rape oil

 

Palm oil

 

Fatty acids

 

Fats

 

Juices

 

And other GMP products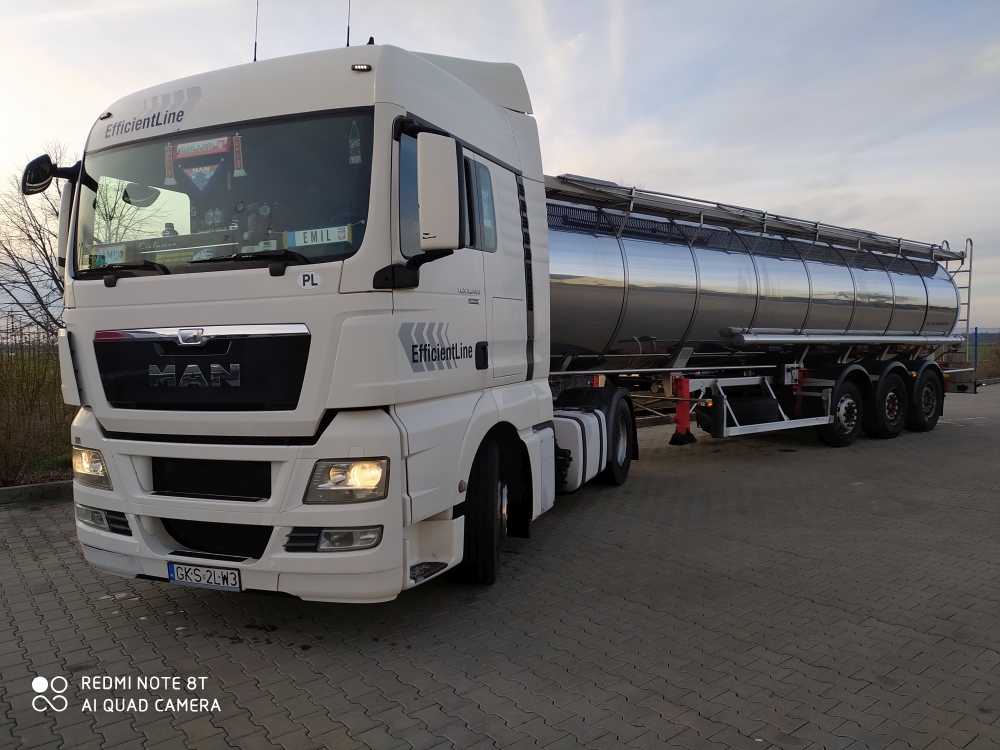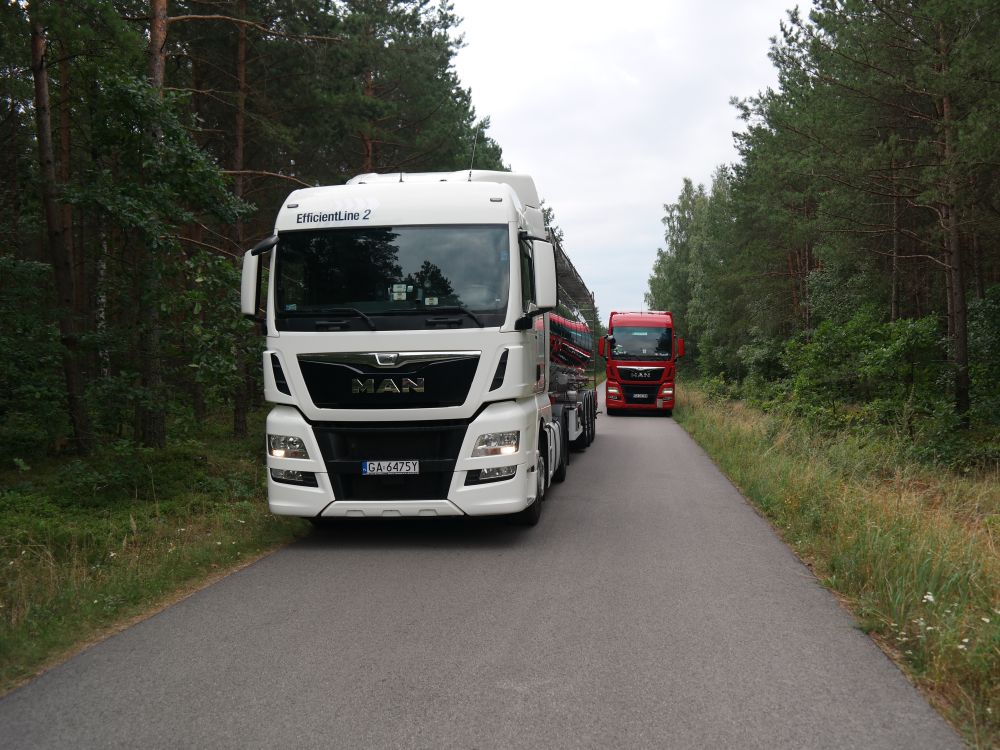 Each road tractor is equipped with a compressor for blowing the product. Road tractors are equipped with GPS devices allowing the customer to track the vehicle 24/7 using a special link. The customer also receives the documents almost immediately after unloading.
We care about the environment. Our fleet includes only vehicles meeting the Euro 6 emission standard.
We have 1, 3 and 4-chamber tankers. Tankers are made of stainless steel. They are insulated and equipped with heating. Tankers have a capacity from 28,000 to 32,000 litres. We cooperate only and exclusively with the renowned manufacturers of the tankers.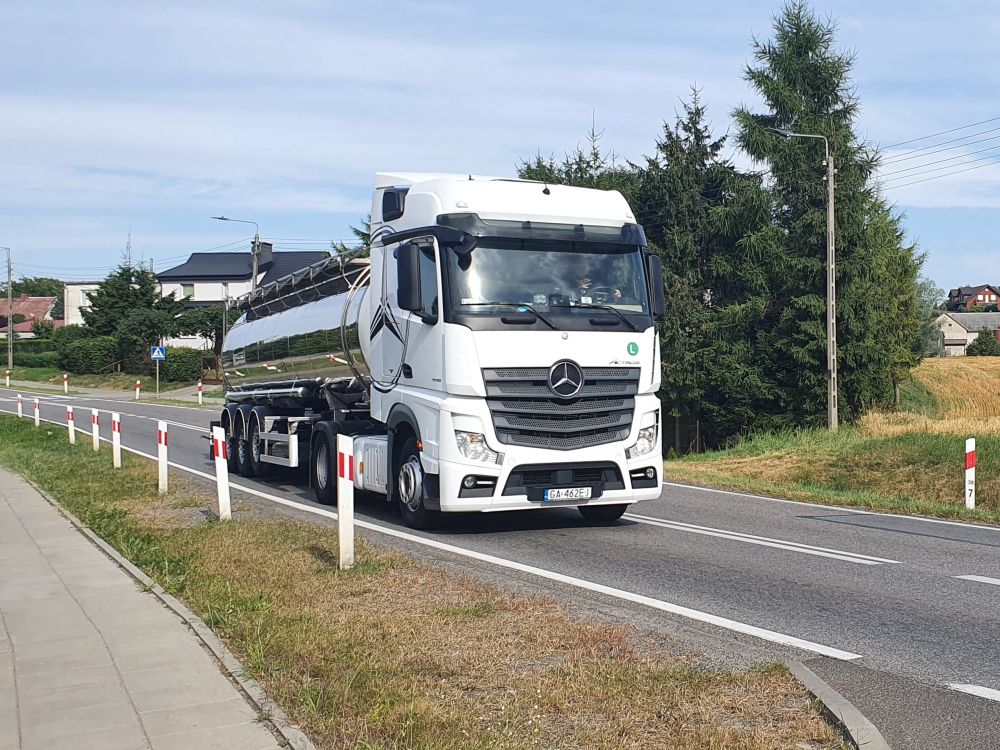 Start cooperation with our company:
Any questions?
Leave your phone number - we will call you back!
Usługi transportowe Rybacka represents almost 10 years of experience. Contact us and find out how we can help you.